Shopping Cart
Your Cart is Empty
There was an error with PayPal
Click here to try again
Thank you for your business!
You should be receiving an order confirmation from Paypal shortly.
Exit Shopping Cart
Tourism Related Equestrian Competitions Limited
"The Abbey Cup"
Sponsored by Winfried Bastian the Abbey Cup is awarded to the leading rider of the competition year.
Bastian is a founding member of TREC Ireland.
The cup is named after his mare Abbey Pierre who was a force to be reckoned with !
The league runs from October 1st to September 30th each year.
Rules
Riders:
This competition is only open to TREC Ireland members. A rider, who is not a member on the day of a qualifying competition,
will not receive any points.
Competitions:
Full three phase competitions and the MA/PTV Championships qualify for points towards the league.
Event notifications must confirm that the event is a league qualifier.
Points:
Placing Points Bonus Points
6th place 1 Level 1 0
5th place 2 Level 2 1
4th place 3 Level 2a &Level 3 2
3rd place 4 Level 4 3
2nd place 5 Individuals 2
1st place 6 Attendance 1
If there are less than 3 riders/pairs in a class, no bonus points will be awarded.
Only half of the placing points and bonus points are awarded for the MA/PTV Championships
The results of every qualifying competition and the league table will be published on the TREC Ireland website.
The beginning of a new season can be daunting in any equestrian sport and equally so in TREC. It is particularly difficult for riders hoping to move up the ranks to the higher levels. There are four levels beginning with the entry Level 1 with a maximum of 15km orienteering and 60cm jump height. At this level riders get a taste of what TREC is all about, spending lots of quality time with their horse and enjoying different parts of the countryside, while challenging their own and their horse's orienteering skills. Then moving on to level 2 where the distances and heights increase somewhat with slightly more technically challenging orienteering routes and PTV obstacles. There is a big leap from Level 2 to Level 3 and a rider moving up to Level 3 needs to be adept at using their compass and measuring distances both on their map and while riding their route on the ground. No mean feat !
This season TREC Ireland and Leinster TREC came together with a series of training events aimed at building rider confidence and helping riders move up the levels especially that challenging leap from Level 2 to Level 3. It started with an on foot day back in March facilitated by Niamh OhUid and Ailbhe Gavin where riders began to become acquainted with their compass and measuring distances and finding themselves on the map if they were "lost" ! This was without the added difficulty of being on the horse. This challenge came at the second training session at Coolmine Equestrian Centre this time facilitated by Bambi Carroll and Sheila Fuller. Here the horse was added into the mix. This gave riders the opportunity to put into practice what they had learned at the first session and discover areas that needed a little more work.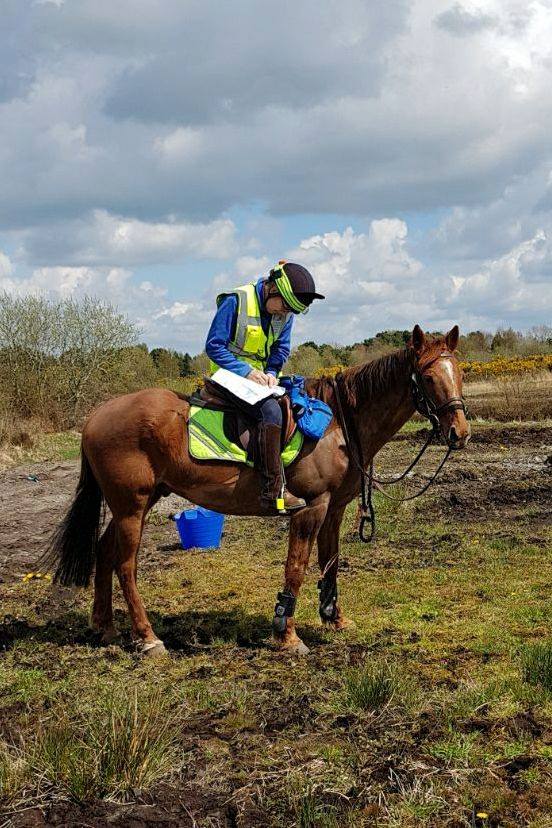 The third training session with Niamh OhUid and Diana O'Huid in April was around the Maproom. This is a critical time for the orienteering competitor who has a very limited duration in the Maproom to copy down their route from a master map onto a map which they will carry with them to find their way. If they don't get the route copied correctly or if they don't have enough time to copy the whole route they are lost before they begin !! There was an excellent turnout for this evening session where alongside nurturing Level 2 to Level 3 riders, riders new to TREC were also introduced to orienteering. There was a fantastic turnout of aspiring TRECCIES that evening.
 
 
 
The fourth step was to set riders the challenge of a competition, something which would not scare them off but build on that confidence which was increasing with each session. This was held at Loughway Stud in Timahoe at the end of April and Sheila Fuller set the routes guided by Gwen Bastien as TD. It was a very successful event with most of the Level 3 riders riding at this level for the very first time and nearly all of the riders new to TREC who attended the Maproom Training taking on the challenge of their first orienteering competition. Confidence was definitely building as riders were talking about entering the Open Championships at a higher level than they would normally ride !
Now it's on to the FINALE, the TREC Ireland Open Championships at Slieve Aughty in Loughrea, hosted by Turas TREC. Championship competitions are by nature much more challenging than a local competition so the bar is well and truly raised. Despite this there was lots of enthusiasm from riders now armed with new skills and there were riders from the training entering at all levels up to level 3 individual. Bambi Carroll and The Turas TREC team, guided by Adrian Flynn as TD, had truly challenging routes planned which were a delight to ride and lots of fun. This was also a lovely opportunity for riders from all the regions of Ireland and beyond (England, Scotland Wales and the USA) to come together and mix and mingle, sharing experiences and helping each other discussing difficult areas on the routes and more. ALL of the riders who attended the training were placed with some winning their classes and one of our Newbees to POR Ulrike Schweder came away with the Orla O'Reilly Memorial Shield for best Newcomer. Keyleigh McCormack came away with the Grangeclare Cup for the highest scoring Irish rider at level 3.
 
A truly successful Training Series !!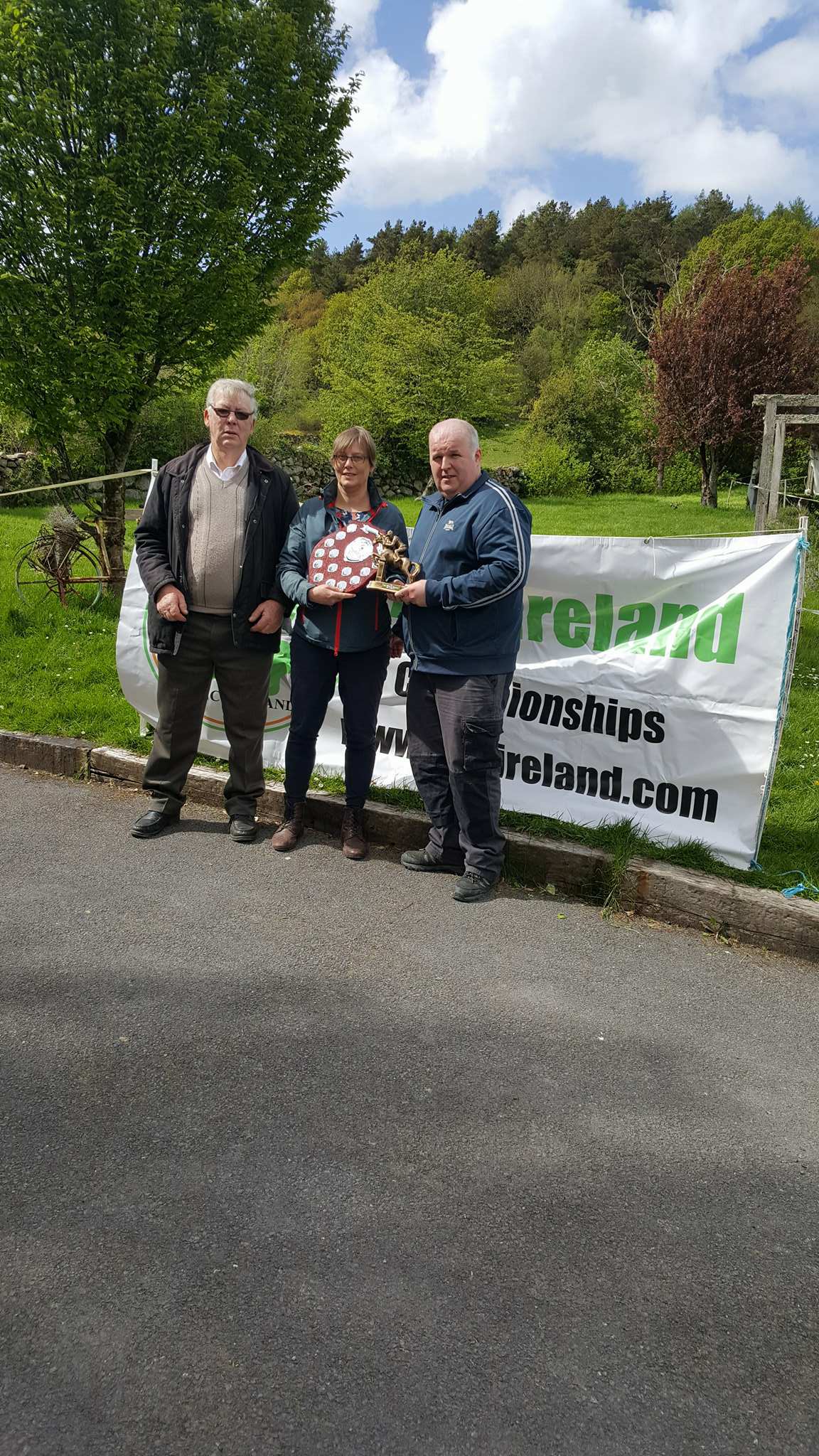 Judgest Training 4th December 2016
Please note you can download the flyer (including directions) in the Events tab in Downloads.
Venue for theory:
 Mealagh Valley Community Hall, Bantry
Venue for practical judging:
 Bantry Pony Trekking, X-Country Field (weather permitting), or
 Pat Keane's Indoor Arena, Bantry
Trainer/Contact
 Bastian
 Tel. 027 63180
 Mobile 085 7662201
 Email [email protected]
Schedule:
 10.00 - 12.30 Theory
 12.30 - 13.00 Lunchbreak, please bring your own lunch.
 13.00 - 15.30 Practical Judging, including setting up obstacles
Entry Fee:
 € 10.00 (to cover expenses for tea, coffee, biscuits and copying)
 Expenses for venues and trainer will be subsidized by TREC Ireland
 Free for Guinea pigs
Requirements:
 Knowledge of the TREC Ireland Rules is recommended.
 Please bring your own full set of TREC Ireland PTV Data Sheets, TREC Ireland PTV Score Sheets and the Guidelines for MA Judges and PTV Judges. You can also organise to share with somebody else. Rulebook, Datasheets, Scoresheets and Guidelines can be downloaded from the TREC Ireland website.
 Pen and paper
 Waterproofs
Here's a photo that West Cork TREC sent us, taken today at training for Young Riders held in Bantry.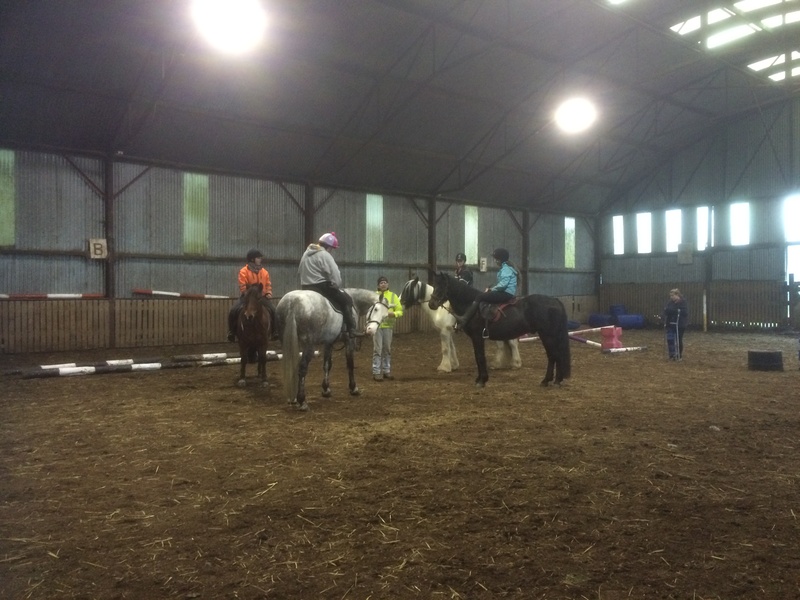 The following upcoming Child Protection Basic Awareness Course Horse Sport Ireland are running in Conjunction with the Irish Sports Council are a great opportunity for coaches and TREC committees to develop their Child Protection awareness. 
Course: Safeguarding 1 – Basic Awareness
Date: Monday September 21st 2015
Time: 6.3O PM SHARP (Late arrivals will not be accepted to the course)
Venue: Horse Sport Ireland Offices, Naas.
Cost: €20 Per Person
Tutor: Mary Walsh (Irish Sports Council Certified)

Course: Safeguarding 1 – Basic Awareness
Date: Thursday October 22nd 2015
Time: 6.3O PM SHARP (Late arrivals will not be accepted to the course)
Venue: Horse Sport Ireland Offices, Naas.
Cost: €20 Per Person
Tutor: Mary Walsh (Irish Sports Council Certified)

Course: Safeguarding 1 – Basic Awareness
Date: Monday November 16th 2015
Time: 6.3O PM SHARP (Late arrivals will not be accepted to the course)
Venue: Horse Sport Ireland Offices, Naas.
Cost: €20 Per Person
Tutor: Mary Walsh (Irish Sports Council Certified)

Course: Safeguarding 2 – Children's Officer Training
Date: Thursday December 3rd 2015
Time: 6.3O PM SHARP (Late arrivals will not be accepted to the course)
Venue: Horse Sport Ireland Offices, Naas.
Cost: €20 Per Person
Tutor: Mary Walsh (Irish Sports Council Certified)
Applications for all forms can be located on the Horse Sport Ireland website at the following link for Safeguarding 1 Courses:
http://www.horsesportireland.ie/governance/child-protection-courses/basic-awareness-courses/
A group from Leinster TREC headed up to Kilkenny West, near Athlone, for
their third annual Away Day on Sunday 21st June. This was a training and
practice day held at Murphys' farm, where virtually every PTV obstacle is
available. Groups of three riders had an opportunity to practice obstacles
themselves, and to have their MA canter and walk timed by Leinster TREC
members on the ground. There was also a 50m marked corridor where everyone
took it in turns to count their strides in walk, trot and canter. Again
there were Leinster TREC members on the ground to record strides - very
helpful information when measuring out on a POR route!
At the lunch break, everyone was treated to a BBQ feast, courtesy of Ann
and Mike Murphy, and it was time to relax and discuss the morning's
activities. Irish and UK maps were also studied and compared, especially by
those heading off to Scotland in August for the TREC GB Championships! The
horses were then tacked up again and each group availed of excellent
obstacle training from Karen Murphy. Riders were able to tackle everything
from one-handed figure of eight to dip to path crossing to hedge. There
were some great combinations of obstacles too - corridor to ditch to
S-bend! Low branches to corridor to tree trunk! It was brilliant fun and
everyone had a great day and learned lots. Very many thanks to all involved
Please see below details of upcoming Child protection Training. As always the courses will be held at our head office in Naas, commencing at 6.30pm on each evening. The Code of Ethics Basic Awareness Training costs €20 per person and the Children's Officer Training Costs €25 per person.
PLEASE NOTE: The Children's Officer Course has been revised by the Irish Sports Council, this was formally a 6 hour course and has now been reduced to 3 hours. To attend this course, all participants must have complete the Basic Awareness Course beforehand.
Course Dates:
Thursday January 29th 2015 – Basic Awareness Training
Wednesday March 25th – New Children's Officer Training
Thursday May 7th – Basic Awareness Training.
I have attached application forms for all 3 course dates, I would ask that as the National Children's Officer of your affiliate, you promote the availability of these courses, and encourage attendance from your members.
In early 2015, the National Vetting Bureau (Children and Vulnerable Persons) Act 2012 is due to commence. This will enforce a legal requirement on all persons working with Children in our sport to hold a valid Basic Awareness Certificate and Garda Vetting Clearance.
Finally, all information is regularly updated on our website in relation to the above. This can be accessed at the following link:
http://www.horsesportireland.ie/governance/child-protection/
/